William "Bill" Thode
advocating with Extensive, Professional KNowledge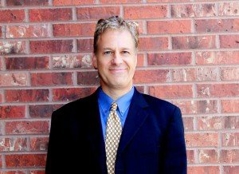 Attorney Thode is the founder and Managing Partner of Denver Family Lawyers. As a seasoned trial attorney, Bill is most comfortable in the courtroom, but he is also a skilled mediator capable of obtaining favorable agreements without litigation when possible.
His specialities include:
Education & Experience
Bill received his Juris Doctorate from The George Washington University Law School in Washington, D.C. and received special recognition for his trial advocacy skills, which he has continued to demonstrate in his career of more than 22 years. He has practiced law in Colorado since 1997, and has appeared before the U.S. Supreme Court, the 9th, 10th and D.C. Circuits (federal court of appeals), and numerous state district courts throughout Colorado.
He is also a Certified Mergers & Acquisitions Advisor (CMAA) and Certified Business Intermediary (CBI).
Before attending law school, Bill graduated cum laude from the University of Colorado at Denver with a Bachelor of Science in Economics.
Awards & Associations
Over the past two decades, Mr. Thode has received a number of awards and accolades in the legal community for his expert advocacy and skill in Colorado family law. Some of Bill's honors include:
2016 to 2020 – 10 Best Family Law Attorneys (Colorado), American Institute of Family Law Attorneys
2018- Top 10 Attorney, National Academy of Family Law Attorneys
2018- Lifetime Achievement Award, America's Top 100 Attorneys
2017- Top 100 Lawyers, The National Advocates
2016- Premier 100, National Academy of Jurisprudence
2016- Best Business Litigator- Colorado
2015 – Top Family Lawyers in Colorado, The American Society of Legal Advocates
2015 – Premier 100 Trial Attorneys, The American Academy of Trial Attorneys
Mr. Thode is also an active member of the legal community and is involved in the following associations:
Colorado Bar Association
CBA – Family Law Section
Denver Bar Association
Personal Life
A native Coloradan, Mr. Thode lives in Denver with his wife, Fabiola, and the youngest of their four children (and her wolf). He enjoys spending time with his family, exercising and reading. He also plays piano and occasionally performs in various Denver venues.
Call Our Firm Today at(303) 225-3343!