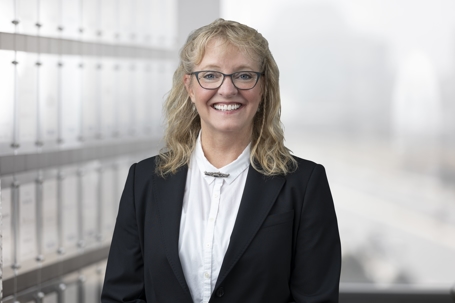 Birgit Almgren Associate Attorney
Bio
Few experiences in life cut to the core like a divorce or child custody dispute. Attorney Birgit Almgren is known to proceed with force and sensitivity, always attending to the client's needs in the drive for a just result.
Following a successful career across diverse practice areas including civil and criminal litigation, real estate, corporate transactions, juvenile protection, and immigration, Ms. Almgren has turned her attention to family law, which synthesizes strengths and expertise developed across many fields of law. Meeting each client with empathy and understanding, Ms. Almgren is able to draw upon her background to assess the needs of each individual client and tailor a plan that will permit them to move on to their best life.
Ms. Almgren is licensed before the United States Supreme Court; the State of Colorado; the State of Michigan; the Western District of Michigan; the State of Illinois, and the Fifth Circuit Court of Appeals. She holds a Bachelor of Arts in Political Science from Northern Illinois University and a Juris Doctorate from the Northern Illinois University College of Law. She has worked in law firms in Chicago, Michigan, Alaska, and Colorado.
Her volunteer activities include serving on the Board of Directors for Potter Creek Homeowner's Association; serving as a Guardian Ad Litem for the Rocky Mountain Children's Law Center; volunteering as a pro bono attorney for the Alaska Immigration Justice Project, and being a serial presenter at the Denver Bar Association Collections Clinic. She is also a published poet.